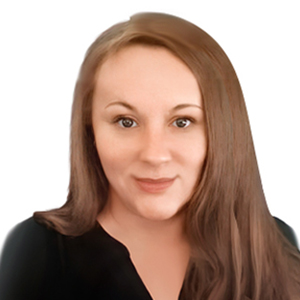 Kim Louis-Pankey
Brand Strategist
Kim is a brand growth specialist who provides strategic, creative, and digital communication solutions to organizations from a wide range of specialties. Drawing on her understanding of brands, sales, competitors, and markets, Kim uses insights from these areas to create transformative strategies for her clients. Her expertise covers cardiovascular health, diagnostics, dermatology, medical aesthetics, neurology, oncology, ophthalmology, orthodontics, pain management, psychiatry, and wound care. Kim is dedicated to helping her clients reach their business goals and unlock the full potential of their brands.
Kim holds an MBA in Management and Marketing, as well as a number of specialized digital certifications. These are some of the brands Kim has worked on:
Examples of Kim's work include:
Strategic planning workshops for Allergan's eye care and medical aesthetics portfolios, Sanofi's pain management portfolio, Lilly's oncology division, and Pfizer's mental health division. These workshops brought together organizational leadership and agency teams to effectively set brand and communication objectives, strategies, and activation methods. She fosters an environment of collaboration, ensuring that all stakeholders are on the same page for a successful outcome.
Conference Planning and Sales Training: As Senior Product Manager managing Restasis, Lumigan, Combigan, and Refresh, with the Allergan Eye Care team, engaged advisory board, established speaker events, conference themes, physician participation, and managed booth design. Trained sales team and spent time in the field with ophthalmologists. Developed DTC strategy, programs, and tactics. Continued this journey through work with Abbott Medical Optics on LASIK surgery.
Digital Strategic Planning: Ongoing digital footprint research, audit, and analysis providing tailored recommendations for paid and organic content that cut through the noise. She uses her expertise to help clients optimize results, measure performance, and achieve tangible marketing goals. With her guidance organizations maximize the impact of their digital presence with actionable strategies that drive conversions.
Online Learning Management Systems: Planned and developed education programs delivered on all devices with gamification, certifications, pre-requisite drip delivery of lessons and topics as well as renewal programs for keeping training up to date. In total, Kim has created over 30,000 successful student enrolments for her courses.
Pipeline Program Development: Led a team of strategists, lobbyists, and marketers to bring Parkinson's product Duodopa to the market. Created communication tools for patient recruitment and approval for special access scheme. Engaged KOLs from two specialties that don't usually work together; neurology and gastroenterology for delivery of patient therapy and communication opportunities.